How China's Transsion thought globally but acted locally to conquers Africa's smartphone market
Author
Farai Mudzingwa
Staff Writer
posted 1 month ago
Most of the people reading this have probably never heard the names Transsion Holdings or it's founder Zhu Zhaojiang. Until very recently - I hadn't. The likelier scenario is that you have used or know people who use devices from the company. You see, Transsion Holdings is the parent company for mobile phone brands iTel, Tecno and Infinix. They also own tech accesories brand Oraimo and music streaming service Boomplay.


The tech company responsible for these brands currently has a US$14.35B market capitalisation and achieved most of that whilst actively focusing on Africa as it's main market. Because of Afro-centric focus, I thought it worthwhile to invest some time into understanding how they became the
Kings of Africa's smartphone landscape with a market share of 48%.

The genesis of Zhu's African adventure
The company known as Transsion Holdings today was established in 2006 as Tecno Telecom Ltd, with subsidiaries iTel and smartphone-only Infinix following in 2007 and 2013 respectively. Prior to starting the company,
Zhu spent nearly a decade travelling
Africa as the head of sales for another mobile phone company. During this time he made the observation that selling Africans phones made for the developed world wasn't the right approach. This is what informed Tecno's launch in 2006 and the company's motto which was "Think globally, act locally."
What was the difference between Tecno and iTel which was launched a year later you may wonder? Initially, Tecno sold budget smartphones in the South Asian market while iTel only sold featurephones in Africa. This wasn't to remain the case for long.


In 2008, Tecno stopped selling devices in South Asia and also went all-in on the African market and it's not clear what informed that shift in strategy but it's fair to say it paid off.


Infinix came in 2012 and it served the purpose of appealing to younger customers and only makes smartphones. Infinix tends to have the trendier marketing campaigns roping in influencers, musicians (Davido, HolyTen, Poptain) and content creators - all likely holding appeal to the younger customers.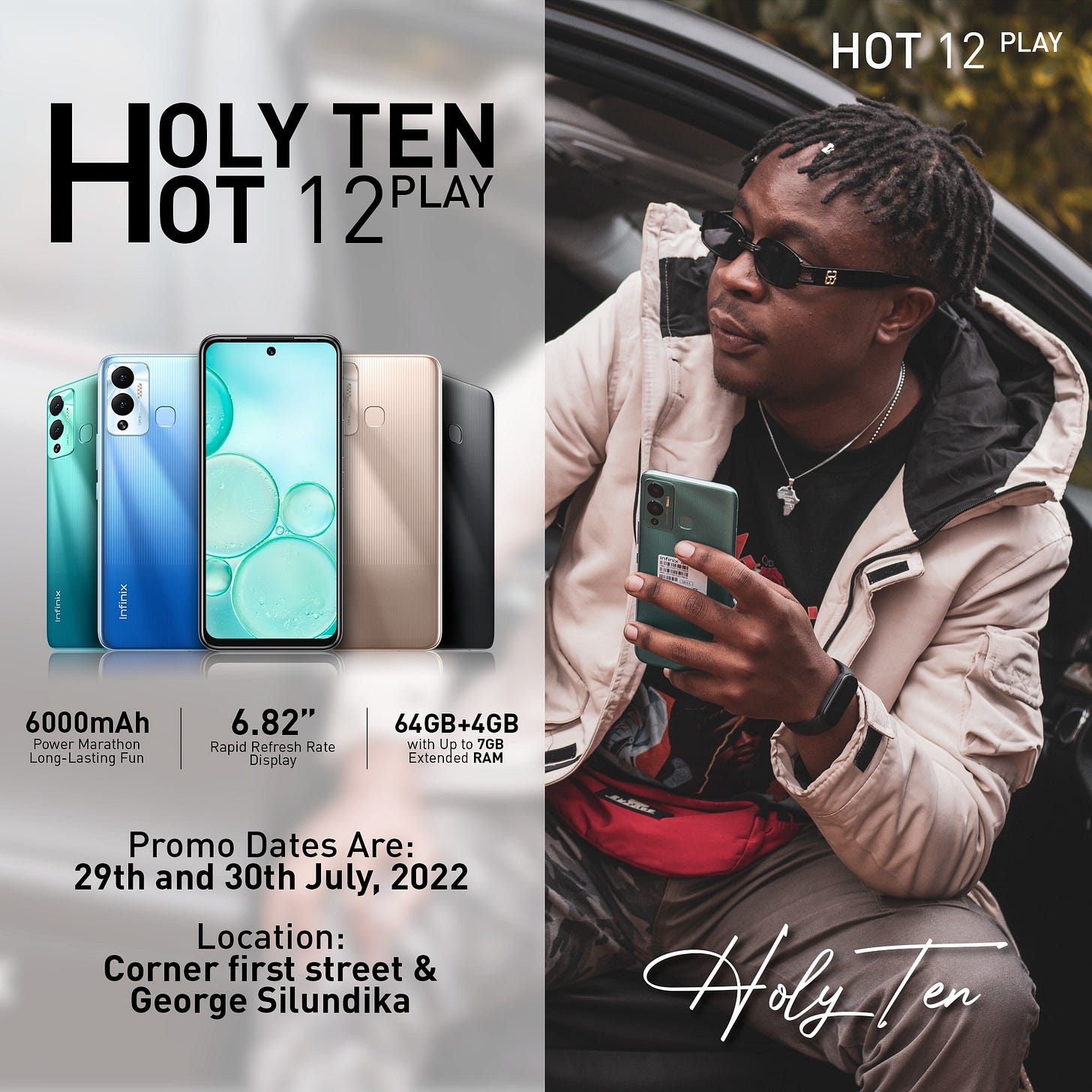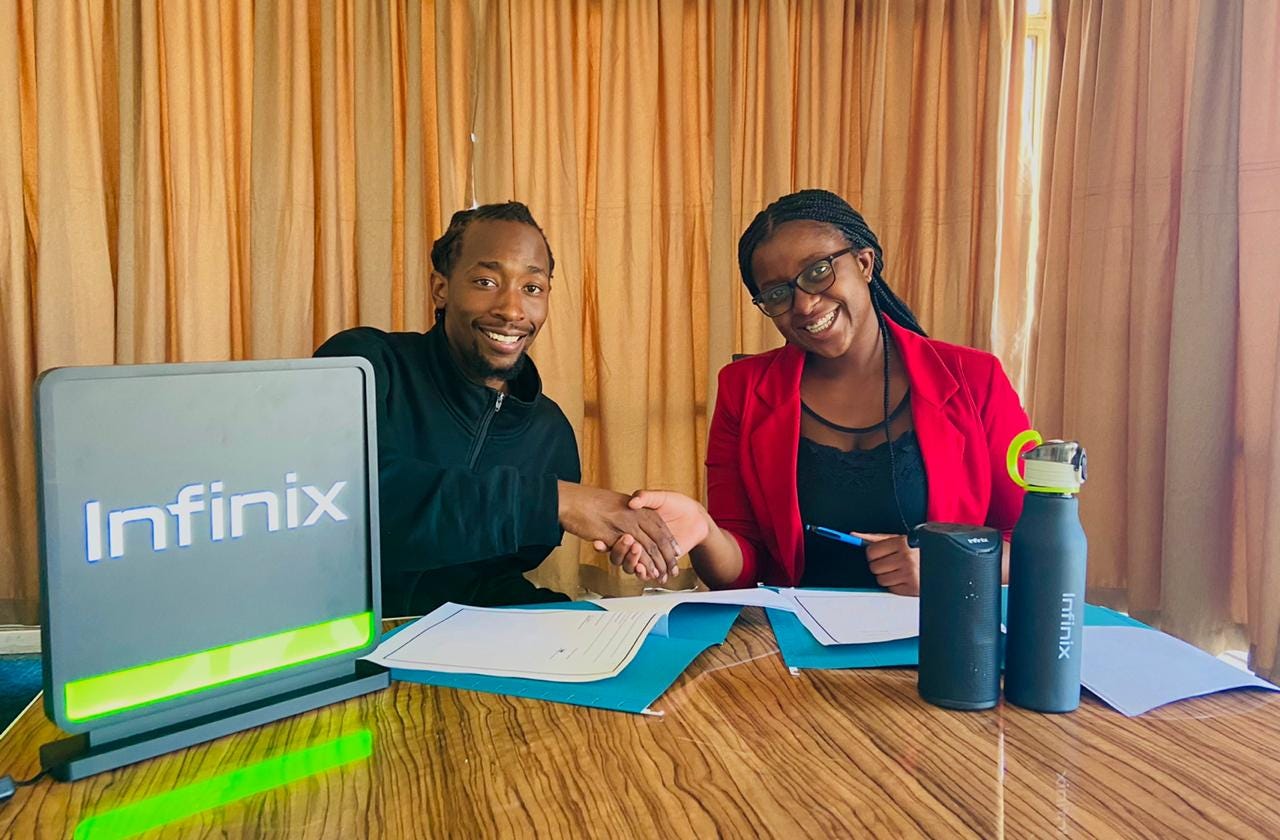 *Zimbabwean musicians HolyTen & Poptain in Infinix promotion material from 2022 & 2021 respectively


Executing on the idea…
When we started doing business in Africa, we noticed people had multiple SIM cards in their wallet. They can't afford two phones, so we brought a solution to them.
Adapting their phones to the markets they are in and aggressive pricing has been a staple of Tecno, Infinix and iTel devices and here are some of the examples of localisation by Transsion brands that stood out to me:


Dual Sim phones - Africa is a price sensitive market. The way that price sensitivity manifests itself in the mobile market is that most of us have 2 sim's from different mobile networks and which one we use is influenced by which network is offering a better deal on calls, mobile data and SMS'. Transsion ensured that buyers had both networks running simultaneously since their iTel, Tecno and Infinix phones came with the ability to have both SIM cards in the phone.


Localised keyboards - in big markets like Nigeria, Ethiopia and Kenya phones sold by Transsion support local languages. Their phones come with languages like Hausa, Amharic and Swahili preinstalled on the keyboards.


Huge batteries - Electricity is still a huge problem in Africa with as many as 43% of African's lacking access to power. With that in mind Transsion phones are packed with huge batteries to ensure you constantly have a powered up device.


Adapting cameras - Transsion claims they've optimised their cameras by analysing millions of photos of Africans to take better photos. They've used this in a lot of their marketing material but it's hard to know how true this is since I couldn't find any research to back these claims up.


Adapting fingerprint readers - whilst this isn't an Africa-specific feature I've also seen Tecno devices marketed as having anti-oil fingerprint sensor since Indian cuisines includes foods consumed by hand.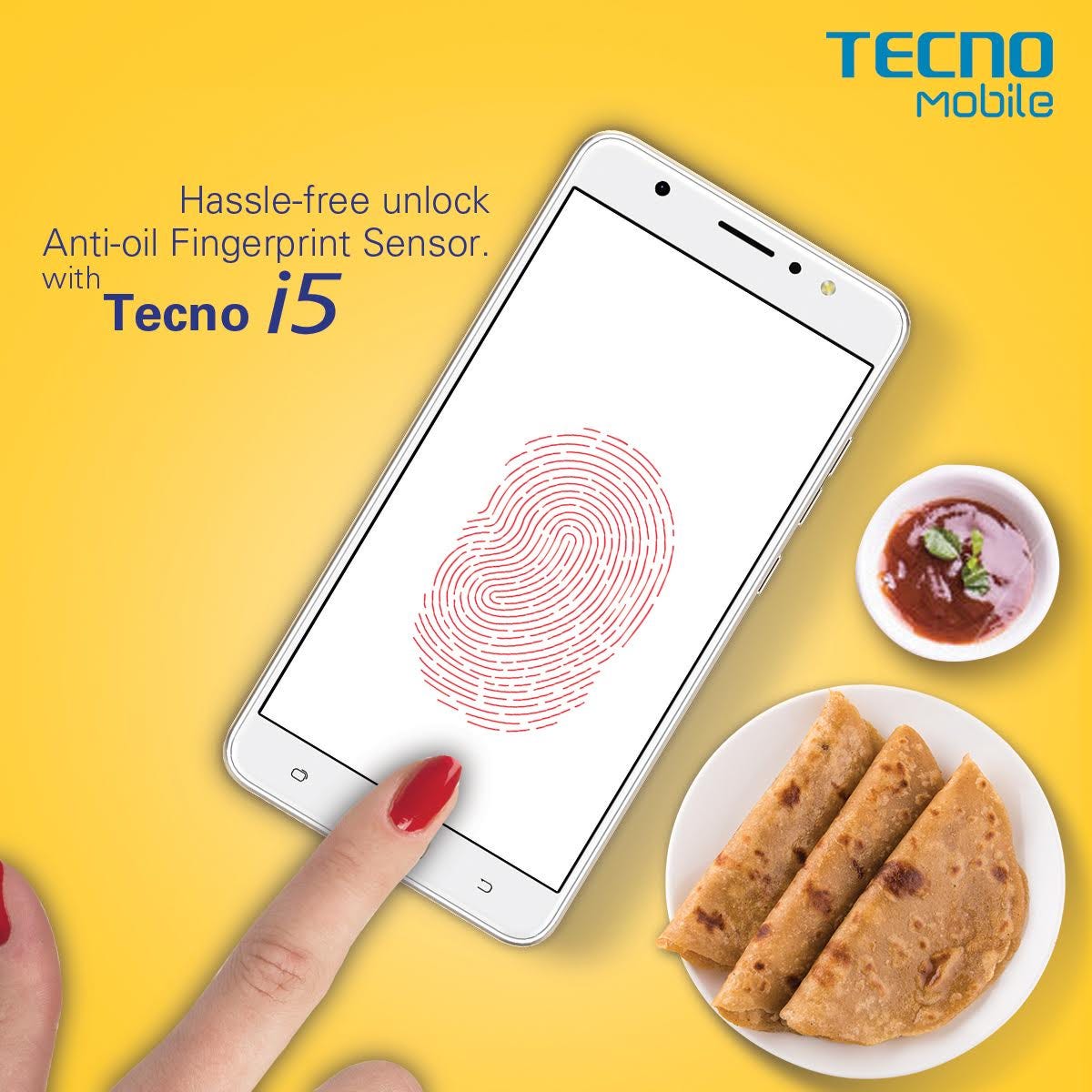 I think the camera and anti-oil fingerprint reader claims are more gimmicks than actually quantifiable features but it still does speak to how far Transsion is willing to go to speak the language of their customer. These are brands that remind their customers that the devices are made for them and no one else and that counts for something.

Distribution
Beyond making phones that suit African markets, Transsion brands have always made strides to localise some of their operations and distribution in ways that bigger smartphone makers haven't done.


In Ethiopia, Transsion setup factories in 2011 where it manufactures devices for Tecno, iTel and Infinix. Whilst I couldn't find information on how the factory is doing now, back in 2018 the factory had 700 workers assembling 2000 smartphones and 4,000 feature phones every day.


In Africa the brand had 10,000 employees, less than the 6,000 employees in China. This presence is why Tecno, iTel and Infinix have more "street presence" in the form of shops & agents when compared to established brands like Samsung or Apple.


Most of the devices (both feature and smartphones) sold by Transsion sub-brands are been priced between $15-$250.


In Zimbabwe public-sector employees could at one point get devices from Tecno on lay-bye making already cheap phones cheaper.


Transsion has long made it clear that they are all in on Africa and their blend of strategy, distribution and marketing ensured the brands cemented themselves as a staples in Africa's tech landscape.


Outlook
I hope this doesn't 1) translate to Africa being abandoned by Transsion or 2) Africa can keep up with the brand's new strategy by also growing and ensuring that consumers on the market can afford nice things sooner rather than later - it's way overdue.


Get Updates
Stay up-to-date with the latest technology news and trends by joining our exclusive WhatsApp group! Get instant access to breaking news, insightful articles
TechNews